Read Time:
16 Minute, 14 Second
Professional massage refers to the practice of receiving a therapeutic massage from a licensed and trained massage therapist. These professionals have undergone rigorous training and have acquired the necessary skills and knowledge to provide a variety of massage techniques tailored to meet individual needs. Professional massages can be received in various settings, including massage clinics, spas, and even in the comfort of your own home through mobile massage services. The goal of professional massage is to promote relaxation, alleviate muscle tension, and improve overall well-being. Whether it's a Swedish massage for relaxation or a deep tissue massage for targeting tight muscles, professional massage therapists have the expertise to deliver a rejuvenating and healing experience.
Benefits of Professional Massage
Professional massages offer numerous benefits that can enhance your overall well-being. One of the main advantages of professional massage is relaxation and stress relief. The gentle touch and soothing environment during a massage session create a unique sense of relaxation, helping you to unwind and let go of any built-up stress or tension.
In addition to relaxation, professional massages can also improve circulation throughout your body. The skilled massage therapist uses various techniques that stimulate blood flow, which in turn helps to deliver oxygen and nutrients to your muscles and organs more efficiently. Improved circulation can assist in reducing muscle tension and soreness, as well as promoting healing in case of any injuries or strains.
Another benefit of professional massage is the reduction of muscle tension. The techniques used by licensed therapists target tight muscles and knots, helping to release tension and promote flexibility. Whether it's a Swedish massage or a deep tissue massage, these techniques can help alleviate aches and pains caused by muscle tightness.
Overall, professional massages offer an amazing combination of relaxation, stress relief, improved circulation, and reduced muscle tension. Taking the time to indulge in a massage not only provides physical benefits but also promotes mental and emotional well-being. So, why not treat yourself to a professional massage and experience the incredible benefits it offers?
Types of Professional Massage
When it comes to professional massages, there are various types to choose from, each offering unique benefits and targeting specific areas of the body. Whether you prefer a gentle touch or a deep tissue massage, there is something for everyone. Swedish massage is one of the most common types, focusing on relaxation and using long, gliding strokes to improve circulation and promote overall well-being. If you have tight muscles and knots that need some extra attention, a deep-tissue massage might be the right choice for you. This massage technique uses more pressure and slow strokes to reach deeper layers of muscles, releasing tension and helping with chronic pain. For those in need of a quick pick-me-up, chair massages are a great option. These massages are typically done while fully clothed and focus on the back, neck, and shoulders, making them perfect for a lunch break or on-the-go relaxation. Whether you're looking to relax, relieve muscle tension, or just pamper yourself, exploring the different types of professional massage can lead to a customized and rejuvenating experience.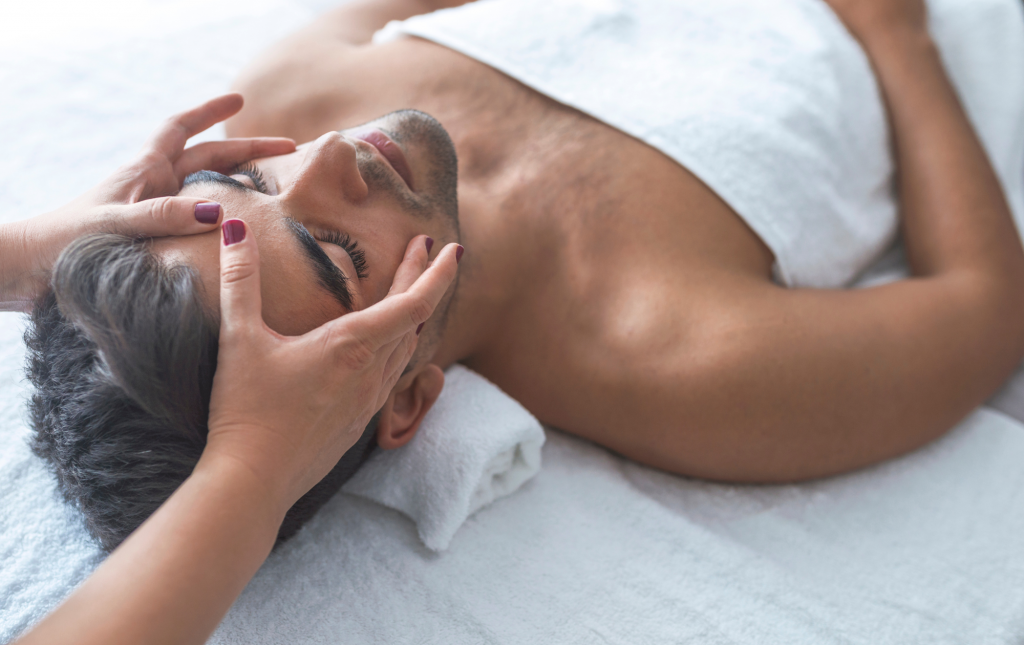 Swedish Massage
Swedish Massage is a popular massage technique known for its ability to relax the entire body and relieve muscle tension. This technique involves the use of long gliding strokes, accompanied by kneading, tapping, and circular movements.
One of the key benefits of Swedish Massage is its ability to help flush out lactic acid and other toxins from the muscles. The long gliding strokes used in this technique stimulate the circulation of blood and lymphatic fluids, helping to remove metabolic waste products from the muscles. This flushing action not only helps to reduce muscle tension but also enhances the overall health and function of the body.
In addition to its physical benefits, Swedish Massage is also known for its ability to induce a deep state of relaxation. The gentle pressure applied during the session helps to release endorphins, which promote a sense of well-being and relaxation. Clients often report feeling rejuvenated and refreshed after a session of Swedish Massage.
Another popular massage technique often used in conjunction with Swedish Massage is reflexology. Reflexology focuses on applying pressure to specific points on the feet, hands, and ears to promote healing and relaxation throughout the entire body. This technique is based on the idea that certain points in these areas correspond to specific organs and systems within the body.
Deep Tissue Massage
Deep Tissue Massage is a therapeutic technique that focuses on reaching the deeper layers of muscles and connective tissues in the body. This type of massage uses slower and more intense strokes to alleviate chronic muscle pain and tension.
Unlike Swedish Massage, which primarily aims to promote relaxation and circulation, Deep Tissue Massage targets specific problem areas and is typically performed with medium-deep pressure. This technique works to break down adhesions (knots) and restore normal muscle function.
One of the key benefits of Deep Tissue Massage is its ability to provide long-lasting relief for individuals suffering from chronic muscle pain and tightness. It can also improve flexibility and range of motion, making it beneficial for athletes and those recovering from injuries.
What sets Deep Tissue Massage apart is its customization to address the unique needs of each client. Techniques can be adjusted depending on individual pain tolerance and specific medical conditions. Licensed therapists with in-depth knowledge of anatomy and physiology can effectively target knots and tight muscles, providing therapeutic relief.
For individuals seeking focused treatment for chronic muscle pain or specific medical conditions, Deep Tissue Massage offers a solution that is tailored to their needs. By targeting deep muscle layers, this technique can help alleviate pain and promote overall healing and well-being.
Please note that it's important to consult with a licensed massage therapist who can assess your specific needs and provide professional advice and treatment.
Chair Massage
Chair Massage is a popular form of massage therapy that offers convenience and versatility for both clients and practitioners. Unlike traditional table massages, chair massages can be easily set up in any location, making them ideal for events and corporate settings.
One of the key advantages of chair massage is its ease of set-up. With a portable massage chair, therapists can bring their services to various locations, such as offices, conferences, and even outdoor events. This makes it a convenient option for individuals who want to experience the benefits of massage without the need for a dedicated massage room or table.
Chair massage is also well-suited for events and corporate settings. Its shorter duration, typically ranging from 10-30 minutes, makes it a perfect choice for busy individuals who can squeeze in a quick massage during a break or lunchtime. Additionally, chair massage does not require clients to undress, making it accessible and convenient for those who might be hesitant or uncomfortable with disrobing.
Overall, chair massage offers the flexibility to provide quick and rejuvenating massages to individuals in any location. Its ease of set-up, versatility, and convenience make it an excellent choice for events, corporate environments, or any situation where a traditional table massage might not be practical.
Mobile Massages
Body Well's in-home massage services offer a wide variety of mobile massages to cater to individual goals and preferences. Whether you are looking for a spa-like relaxation experience or targeted treatment, they have got you covered.
One type of mobile massage offered is deep tissue massage. This massage technique focuses on releasing tension and tightness in deeper layers of muscle and connective tissue. It is great for individuals who experience chronic pain or muscle stiffness.
For couples who want to enjoy a massage together, Body Well's offers couples massage. This allows partners to receive a massage side by side, creating a shared and relaxing experience.
If you are an expectant mother, prenatal massage is available to provide relief from the discomforts of pregnancy. It addresses specific issues such as back pain, swelling, and muscle tension, promoting relaxation and well-being.
Lymphatic massage is another option, which helps to stimulate the lymphatic system and promote the elimination of toxins. This gentle and rhythmic massage technique can aid in reducing swelling and promoting overall detoxification.
Lastly, for those looking for a quick and convenient massage option, chair massage is available. This type of massage is performed while the client is seated and fully clothed, making it ideal for workplaces, events, and even in the comfort of your own home.
What to Look for in a Professional Therapist
When it comes to finding a professional massage therapist, there are several key factors to consider. First and foremost, it is important to look for a licensed therapist with proper certification and training. This ensures that they have the knowledge and skills to provide safe and effective massages. Additionally, consider the therapist's experience and areas of specialization. If you have specific concerns or conditions, such as sports injuries or chronic pain, you may want to seek out a therapist who specializes in those areas. It is also important to find a therapist who makes you feel comfortable and at ease. Communication is key during a massage session, so finding a therapist who listens to your needs and preferences is crucial. Lastly, consider the convenience and accessibility of the therapist. Look for someone who is conveniently located and has flexible scheduling options that fit your needs. By taking these factors into account, you can ensure a positive and rewarding massage experience with a professional therapist.
Licensed and Certified Therapists
When it comes to receiving a professional massage at home, it is crucial to choose licensed and certified therapists. These qualified professionals have the necessary qualifications and credentials to provide a safe and effective massage experience.
Licensed therapists have completed the required training and education in their field, demonstrating their expertise in massage therapy. They have passed exams and met specific criteria to obtain their licenses, ensuring they possess the necessary knowledge and skills to address various massage needs.
Certified therapists have also gone through additional training and certification processes by reputable organizations in the massage industry. These certifications further validate their proficiency and commitment to adhering to high standards of practice.
By prioritizing licensed and certified therapists for your massages, you can trust that you are receiving treatment from a qualified individual who understands the intricacies of the human body and the appropriate techniques to address your specific concerns. This ensures not only your safety but also the quality and effectiveness of your massage experience.
Next time you book a professional massage at home, make it a point to choose a licensed and certified therapist. By doing so, you can relax and enjoy the benefits of a skilled and knowledgeable practitioner who will help relieve your muscle tension, reduce stress, and promote overall well-being.
Experience & Training
When it comes to receiving a professional massage, experience, and training are crucial factors to consider. The background and qualifications of a massage therapist greatly contribute to their expertise and ability to provide effective massages.
Experienced therapists have years of practical knowledge, allowing them to understand the nuances of the human body and how it responds to different massage techniques. Their extensive experience enables them to tailor each session to address specific concerns and provide maximum benefits.
In addition to experience, the training of a therapist plays a vital role in their ability to deliver a professional massage. Licensed therapists have completed the required training and education in their field, demonstrating their proficiency in massage therapy. They have passed exams and met specific criteria to obtain their licenses, ensuring that they possess the necessary knowledge and skills.
Furthermore, some therapists may have additional specialized training in specific modalities or techniques. This further enhances their qualifications and allows them to offer a wider range of services to address various clients' needs. Whether it be Swedish massage, deep tissue massage, or chair massage, their training equips them with the necessary expertise to deliver an exceptional massage experience.
By prioritizing therapists with experience and training, you can have confidence that you are receiving treatment from a qualified professional who understands the intricacies of the human body and can provide effective solutions for your specific concerns.
Availability & Cost
When it comes to professional massage services, availability and cost are key considerations for clients seeking a rejuvenating experience. With a focus on convenience and affordability, professional therapists strive to accommodate their client's busy schedules and offer flexible options.
Professional massage services are available from 6 a.m. to midnight, seven days a week, allowing clients to find a time that suits their needs. This flexibility ensures that individuals can fit a soothing massage into their hectic routines, promoting relaxation and wellness whenever it works best for them.
Another convenient option is the availability of mobile spa treatments. This innovative approach brings the massage directly to clients' homes, hotels, or offices, saving them the hassle of commuting to a spa location. This added convenience allows individuals to enjoy their massage in the comfort of their surroundings, providing a more personalized and relaxing experience.
In terms of pricing, professional therapists often employ a flat fee structure. This means that clients pay a set amount for their massage, without any additional tipping required. This transparent pricing model eliminates confusion and ensures that clients know exactly what to expect when it comes to cost. Additionally, many therapists value client referrals and offer incentives for recommending their services to others, further enhancing the affordability of professional massages.
With availability that fits any schedule and straightforward pricing options, professional massage services are accessible to individuals seeking relaxation, stress relief, and improved well-being.
Setting up a Professional Massage at Home
Setting up a professional massage at home offers the ultimate convenience and comfort for individuals seeking a rejuvenating experience. With the availability of licensed therapists and mobile spa treatments, arranging a professional massage in the comfort of your surroundings has never been easier. This innovative approach eliminates the need to travel to a spa location and allows for a more personalized and relaxing experience. Additionally, with transparent pricing and incentives for client referrals, professional massage services at home can also be affordable. Whether you have tight muscles, or muscle tension, or simply want to indulge in some relaxation, setting up a professional massage at home is a convenient and cost-effective option.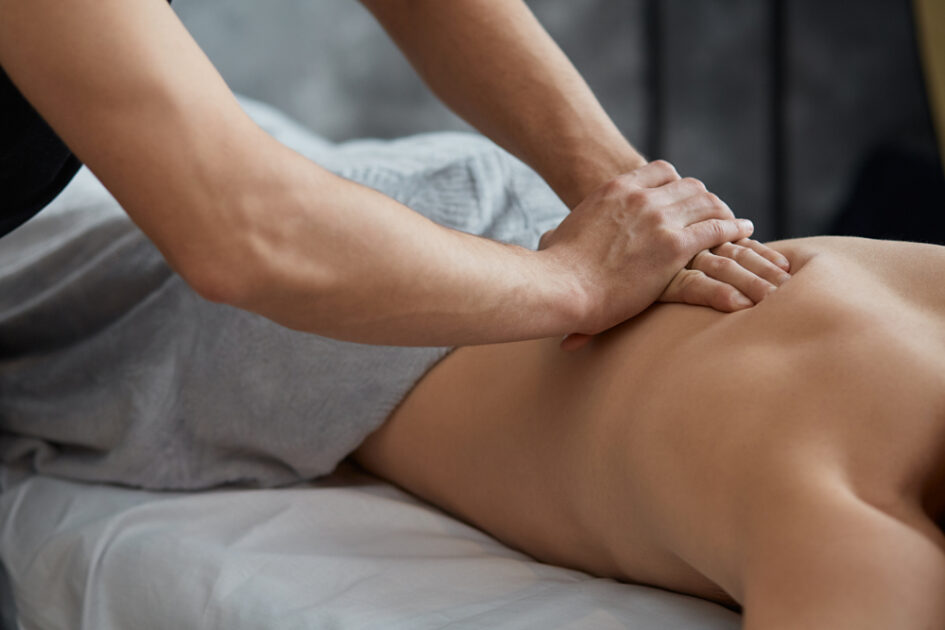 Preparing the Space
When it comes to enjoying a professional massage at home, proper preparation of the space is key to creating a relaxing and comfortable environment. By taking a few simple steps, you can ensure that your at-home massage experience is just as rejuvenating as a visit to a spa or wellness center.
First and foremost, covering the bed with a towel or blanket is essential. This not only protects the bed linens from any oil or lotion used during the massage, but it also adds a layer of comfort for the recipient. Additionally, providing extra pillows can help to support different areas of the body and assist in achieving optimal positioning.
To enhance the experience further, consider using warm oil during the massage. Warm oil not only feels luxurious against the skin, but it also helps to relax muscles and alleviate tension. Having an extra towel nearby for clean-up purposes is highly recommended.
Positioning and placement are also important factors to consider. When starting the massage, the partner can be positioned face down with a pillow placed under their chest for added support. As the massage progresses, having pillows under their knees or head when they turn face up can further enhance their comfort.
By taking the time to prepare the space for a professional massage at home, you can create an environment that promotes relaxation, tranquility, and wellness. Soothing music, dim lighting, and a calm atmosphere can also enhance the overall experience, ensuring that both the mind and body receive the maximum benefits from the massage.
Whether you are seeking to unwind after a long day or simply want to treat yourself or your partner, a professional massage at home can provide the ultimate relaxation and rejuvenation. So why not create your own spa experience right in the comfort of your own home?
Choosing the Right Table or Chair
When setting up for a professional massage at home, choosing the right table or chair is crucial for ensuring the comfort and effectiveness of the massage. Here are the key factors to consider when selecting the appropriate equipment:
Firstly, consider the portability of the table or chair. If you plan on offering mobile massages or have limited space, a portable massage chair is ideal. These chairs are lightweight, compact, and easy to transport. On the other hand, if you have a dedicated space for massages and prefer a more traditional setup, a massage table would be a better option.
Next, think about adjustability. Look for a table or chair that allows for easy height adjustments. This will enable the massage therapist to position themselves at the right height for optimal body mechanics, reducing strain or discomfort during the session.
Comfort is another crucial factor. Look for tables or chairs that have padding to provide adequate support and cushioning for the client. Adjustable face cradles and armrests are also important features to consider, as they enhance the client's comfort during different massage techniques.
Consider the specific needs of your clients and the types of massages you will be offering. Different massage styles may require specific table or chair features. For example, if you offer deep tissue massages, a sturdy and stable table or chair is essential to support the increased pressure and movements involved.
Ensuring Comfort and Safety
Creating a safe and comfortable environment is crucial for a professional massage at home. By taking a few simple steps, you can ensure that your massage experience is enjoyable and worry-free.
Firstly, it's important to have clean and soft linens for the massage table or chair. This not only adds to the comfort of the client but also maintains a hygienic environment. Make sure to wash and replace the linens regularly to keep them fresh and clean.
Adjusting the room temperature is another essential aspect of creating a comfortable setting. The room should be comfortably warm, as clients may feel cool during the massage. Providing a blanket or heating pad can also help if the client prefers additional warmth.
Proper lighting is crucial for both the therapist and the client. Soft, dim lighting can create a calming ambiance, promoting relaxation during the massage. Avoid harsh or glaring lights that may cause discomfort or distraction.
To prevent any accidents or slips, consider using non-slip mats on the floor. This ensures that both the therapist and the client can move around safely during the session.
Lastly, communication is key. Before the massage begins, inform the therapist about any allergies or sensitivities that you may have. This allows them to customize the experience and avoid any potential issues.
Conclusion
In conclusion, professional massages at home offer a convenient and effective way to relax and address various physical and mental issues. From Swedish massages to deep tissue and chair massages, there are different types of professional massages to meet individual needs. The benefits of these massages extend beyond mere relaxation, as they can also help alleviate muscle tension, improve circulation, and promote overall well-being.